Digital inkjet authentication & brand protection
Luxjet is our new printed authentication technology, creating highly secure features with multiple-level authentication, compatible both with labels or even directly on products.
LuxJet brings the advantages of simple overt authentication, using a reflected colour that changes with viewing angle, with the variable information and personalisation capability of digital printing. LuxJet is suitable for a wide range of authentication and brand protection applications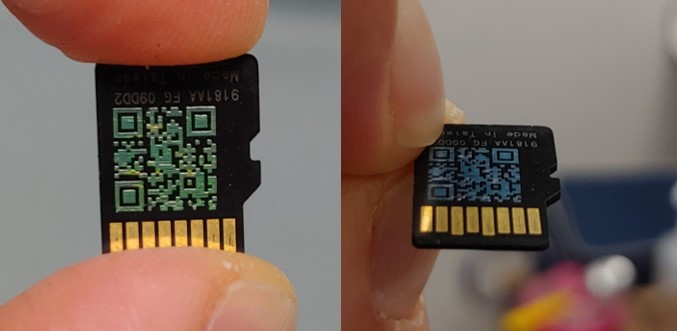 Benefits
Cost-effectively create secure authentication features to protect reputation and revenue
Overt, striking colourshift for simple consumer authentication
Variable information & personalisation (e.g. 2D datamatrix)
Direct to product and/or complex shapes
Covert, hidden polarising features for increased security
Integrate directly into manufacturing lines for late stage customisation
Colour-shift vs. angle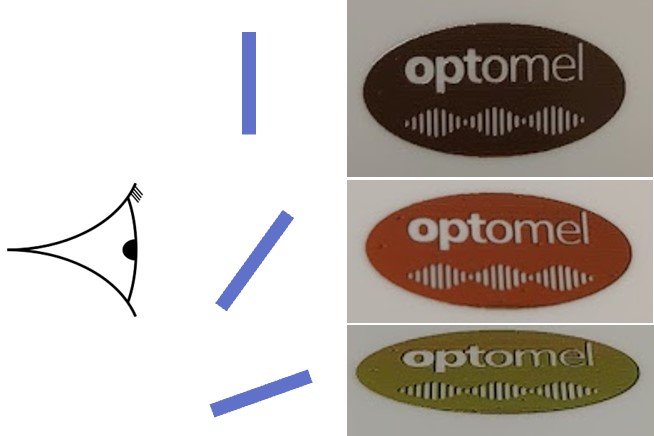 Opportunity
LuxJet is supported by original IP developed at Cambridge University as well as proprietary technology development. Optomel is commercialising LuxJet for use in a range of authentication and brand protection applications.
We are seeking co-development and integration partners to help bring the benefits of the technology to customers worldwide. Please get in touch to find out more.